Alright, ladies and gents – it's time for my annual year in review. This year's review is a special one because it's the end of a decade.
So what did Madhav look like 10 years ago?
18 year old Madhav
Computer science engineer
Incredibly animated
Unhealthy
Long hair & no beard
No spectacles
Questioned a lot
Loved music
28 year old Madhav
Marketer
Less incredibly animated
Healthier
Short hair & sports a legit beard
Spectacles
Questions a lot
Loves music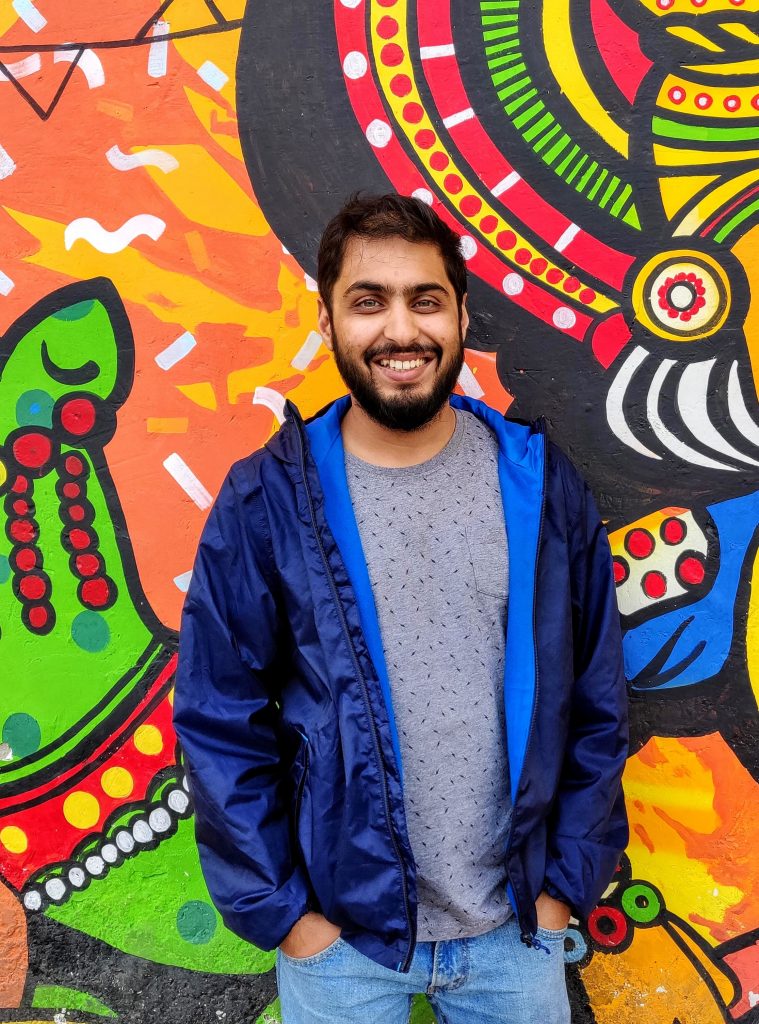 Not a lot of change…
Why do these Year-in-Reviews?
For a lot of you who don't know, I do yearly reviews (2018, 2017 & 2016) and this is my fourth review. Here's why I do those:
So how was 2019?
The goal of 2019 was to make continuous improvement on the progress I made last year – and I DID. Here's a look.
Work & career – challenging, big wins, lots of learning & networking
Did lots of product marketing work and got some great senior leadership experience.
I started my own bi-weekly podcast (published 16 episodes). It's grown to about 500 unique listeners. I look forward to talking to new guests in 2020.
I networked very productively this year. All thanks to my podcast, an increased presence on my social media handles and some other tried and tested remote networking strategies.
I expanded my blog to a brand new YouTube channel and created 22 VIDEOS that resulted in ~1000 new views and 22 new subscribers. I went from taking 2-3 takes for a video to recording each video in one go.
Major improvements that I'd like to make in 2020:
Make remotemarketing.org the no. 1 resource for remote marketing teams.
Don't take work too seriously!
Health – more fun, easier, not consistent
I took physical health seriously again this year. I really built my strength, became leaner and more flexible (Virat Kohli has been a major inspiration – what an absolute legend!). Most importantly though, I had a TON of fun staying fit. The reason? Variety in workouts.
I started regular conditional training & crossfit sessions along with the occasional boxing session (!), yoga, acrobatic yoga (!!), dance class (!!!) and mobility workshops.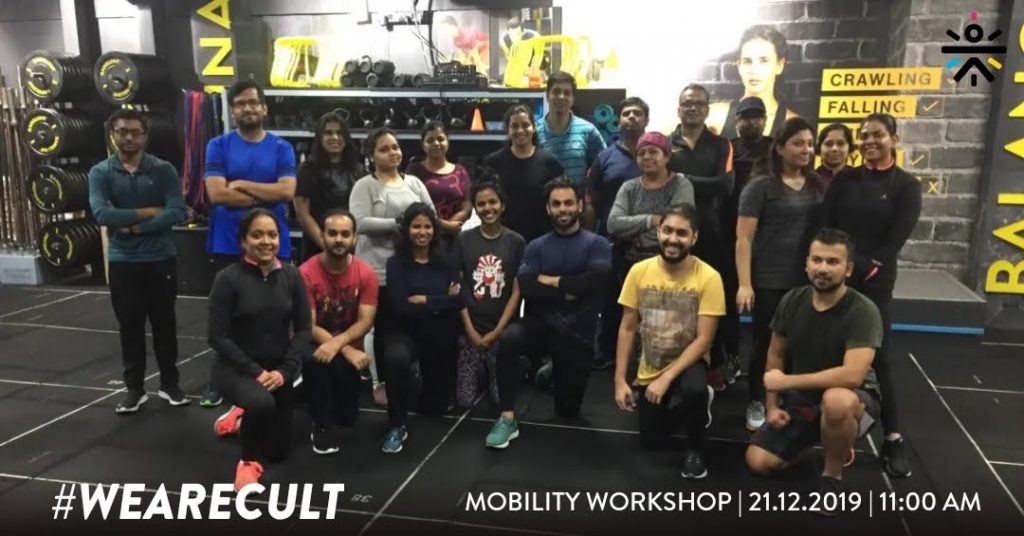 Even in terms of food, I ate home cooked food most of the year and avoided sugar as much as I could.
I also took active care of my mental health this year and the results were great.
Two areas of improvement are consistency in following health resolutions and religiously following routines (like waking up early every morning).
Travel – lesser but longer trips & more eco-friendly
I made lesser trips (which was the intention) but when I did travel – they were long vacations.
In March 2019, I went to Canada and ended up staying there for 3 weeks.
In June 2019, I went to the Western Ghats and ended up vacationing at my college bud's home for 2 weeks.
In November 2019, I went to Udaipur and ended up extending my trip for more than a week.
On my daily commutes, I travelled more efficiently this year. For 80% of my trips, I took the metro or my office shuttle bus (much needed in a city that gets heavily polluted around Diwali). I'd urge you to do the same.
I hope to start travelling more in 2020.
Hobbies/Life – lots of new learning & experiences, but failed on improving on existing skills
2019 was all about creating something new every couple of weeks for me.
All this year, I participated in DIY workshops such as bottle painting, wood carving, origami, dreamcatchers, doodling and mandala art. Really loved all these new experiences (and art pieces)!
However, I let some existing skills (that I wanted to improve on) rot away this year. For example, I barely picked up my guitar this year. 🙁
I made a ton of new friends in my coworking space and we built a great social group, but I was bad at staying in touch with old friends. 2020 will be about balancing the two.
I also purchased a new car! It's a Honda, my first automatic (relatively new in India) and I'm loving driving it around so far.
I cut out Facebook (thanks to this News Feed eradicator app) and couldn't be happier. This changed my habit from checking facebook every couple of hours to once every couple of days.
Most importantly, I got engaged to my girlfriend! 💍
Learnings
Manage upwards well – People often talk and give advice about managing downwards, but that's easy. The challenging part in most leadership roles is managing upwards well. Managing your CEO to get work done is one of the most underrated skills and something I'm actively working on.
Build a personal weekly changelog – If you're working on a long project, document your progress each day/week in a personal changelog. Documenting each day shows progress that would be otherwise be hidden, which eventually helps you complete long projects with relentless optimism. Changelogs are a way to document things that are easy to forget. When I get discouraged at the pace of a project, looking at my changelog / journal often helps me understand why things have played out the way they have. (hat tip)
Momentum & continuity are so powerful, you've got to just kick-start it. It took me 4 years to start my own podcast, but once I published and promoted my first podcast – I knew I had to publish a second and a third and a fourth.
Paper todo lists >>> any other todo list – I've started writing down my todo lists on paper and that paper will be lost forever if I don't complete my todos by the EoD. It's effective. I also ensure that my todo list is realistic and not ambitious. It's important to keep taking small steps for a long period of time, instead of taking long strides for a short period of time and then burning out.
Stop comparing myself to other people because I end up comparing myself with only the best of everyone's capabilities – which is, on every level, wrong & unfair to myself. I can't expect myself to be a pro musician + a kickass CMO + a high revenue blogger + podcaster + tennis pro + have a regular 9-5 routine + have an active social circle + incredibly good looking + living in a better city + … you get the idea.
Trust my gut!!! Find my own ground. There is no right away of doing anything. For example, I have to move away from knowing everything in marketing to being okay with not knowing everything and just taking decisions to get results.
Complex problem? Write it out. Defining the problem clearly is 50% of the solution. If you're ever stuck with your work or your creative juices aren't flowing or if your mind feels blocked, write all of it down and it will unlock you.
Work:life balance – If your personal life is imbalanced, it will affect/imbalance your work life. To be able to work productively, you need to prioritise life too. You need that break from work too. Focus on working out, making healthy food, stay in touch with friends and family.
Strive for a high-quality audience for your personal brand – In this world of "everyone killing it" and big ass numbers, let me honest – I've never had a big following. My posts, videos & podcast episodes never get a ton of views. BUT my reach has been direct and it's somehow connected me a ton of right people at the right time. For example, I've NEVER applied for a job, except for my first one. Opportunities just came to me and that's all thanks to focusing on the people that like my work and devoting my time to serve their needs.
My top resources
Just a list of resources that really helped me.
I'm grateful these 5 companies exist
Cult.Fit (fitness centre in India) – Helped make workouts fun and a pleasant experience for me.
Shuttl – Made my everyday office commute simple, comfortable, affordable & sustainable.
Anchor.fm for helping me launch and manage my podcast.
YourDost for making the process of talking to a therapist friction-less and convenient.
I'm also very grateful that AirBnB (stay at some breathtaking homes with awesome local hosts), WeWork (makes my workspace inspiring) and Uber (more convenient than a personal driver, across the world) exist. No matter how much hate they get, they did improve my life profoundly.
Top 5 podcast recommendations:
Top 5 pieces of content I created this year
Top 5 people that impacted me*
*not an exhaustive list.
Family & friends – You'll always be up there at the top. Thank you for helping selflessly and being by my side in the good/bad times.
My SO – For being the much needed constant in my life. For helping me find excellent solutions to the dumbest and/or toughest problems in my life.
WeWork family – For the gazillion great times together and for being the reason remote work became so much fun this year.
Shishir Sharma – He helped me rationalise, take important life decisions and even took my first corporate headshot! There are just too many things that I'm thankful for to this person and he profoundly impacted my life. He's also a great engineering leader, just in case you're looking for one.
My mentors – Thank you for pushing me, guiding me and giving excellent feedback. Shoutout to Richard, Steli, Dave & everyone else.
Looking at my biggest ambitions in 2020, my theme for 2020 will be:
2020 – The Year of Managing Myself Better
What would I like 38 year old Madhav to be?
Be a high performer
Manage myself better
Be a kinder person
Have a loving family (that's grown)
A more skilled musician (serious side hobby)
Curious – still ask as many questions as I ask right now
Have an ecosystem of close ones around me
CMO or CEO of a tech company 😀
Be in better physical shape than I am today
Be a follower of routines
Be a less anxious person
Apply to be a subscriber to the world's only newsletter for remote marketing teams. I've been running it for 4 years now and I craft each newsletter edition with a lot of love, sweat and tears (okay this is an exaggeration).

That's one of the reasons why I vet every single person who signs up and decide who's eligible to be part of the newsletter. It's 100% free.
Wish y'all a great 2020 and happy new decade 🙂