For those of you who don't know, this is my annual letter – to my blog readers, to my family & friends and to myself. I've been writing it since 2016, so this is my fifth letter.
My family and friends ask me why I write these letters annually. Here's the answer: I firmly believe that if I'm the same now vs a year ago, then I've wasted that year – I didn't learn anything and did not grow or evolve as an individual. I try to navigate my life proactively rather than reactively.
People who have goals succeed because they know where they are going. It's that simple.

Earl Nightingale
Let's talk about 2020…
2020 was an extra-ordinary year by all standards. To sum it up, I saw birth, union and death in the same year.
Also, Covid-19 pandemic. What a sad history making event. It's the sort of event that we'll share stories about with our grandkids (if we live long enough).
Everyone around me getting infected by an uncontrollable disease
Tens of thousands of people dying every single day for a whole year due to this disease. No space in cremation grounds to bury the bodies.
Financial markets reaching historical lows and people losing billions of dollars
Half the world on complete lockdown for MONTHS. Empty streets like I had never seen before.
Cost-cutting at a gargantuan scale. Companies laying off thousands of people every day and long term clients ending contracts.
40% restaurants shutting down forever. SMBs fighting to stay afloat.
I can't list everything, but I can say confidently that ALL OF US were affected.
I also realised that there is such a thing as "new normal". I kept hitting multiple mental lows due to Covid, kept settling to the new normal and becoming okay with it. My normal today vs 9 months ago is so different.
Despite all of this, at the end of this year, I'm full of gratitude.
I'm ALIVE and thankfully living a comfortable life.
I spent time with my family like I hadn't done in YEARS.
My niece was born and I got to spend a lot of time with her.
I took a big life step: getting married.
So 2020 was a big year. Some key themes of this year for me:
Personal
"Remote Marketing got recognition."
I'm playing the long game with my side hustle remotemarketing.org. Every year this project outperforms the performance of the previous year. 2020 was no different in this regard.
Invited 10 guests on Remote Marketing podcast in 2020
Published 24 podcast episodes totalling 700+ minutes that led to 300% growth in listeners. The podcast now has listeners from 50+ countries, with half the audience in North America.
People started reaching out organically to be invited on my podcast. I also started getting offers for sponsoring the podcast.
I also published 10 blog posts that doubled my search traffic in 2020.
Incidentally, more backlinks to my domain helped 6x the referral traffic on my blog too.
I've realised I LOVE podcasting and it's something I'll continue doing for the foreseeable future. I love chatting with smart folks across the world. I love amplifying my learnings with these folks and helping a micro-audience. I've also realised that podcast is a GREAT way to build a relationship with my audience.
3 major podcast learnings:
Episodes with guests generally tend to perform better than solo episodes. Maybe it's because these guests also promote the episode with their audience which helps amplify its reach.
Another learning was that micro-influencer guests (people with an engaged micro-audience that's focused on a very specific topic) tend to promote the episode way more than a popular guest.
The podcast/blog is a significant time investment every month and isn't profitable (yet). In 2021, I want to figure out monetising my content so that I can continue to serve this audience for a long time.
"I went on 5 vacations."
Due to Covid-19 restrictions, travel plans were hit majorly, including our honeymoon to Italy. So we compensated for it by going on 4 honeymoons instead! 😁 We chose to stay in isolated BnBs in remote locations.
"I dabbled in a lot of stuff."
My wife gifted me an electronic piano on my birthday, so I started learning how to play it. I've learnt 2-3 songs, but my left and right hand coordination is awful at the moment.
I took up a lot of DIY activities – from coffee painting to pottery to cookie decoration.
Work – the year of learning
I had a fulfilling year at work. I faced a variety of challenges such as:
scaling our growth strategy and navigating it through covid-19
managing our marketing budget across channels
growing and coaching my team
learning to "give away my legos" (build a channel, hire, let go)
learning to manage my emotions at work
becoming better at separating "the wheat from the chaff"
finding and doing the ground work for the next growth channel to scale.
Just the right mix of doing and managing.
We also delivered great results. Our team at Bonsai almost reached our revenue goal for 2020, despite Covid-19 hitting our revenue temporarily (a lot of freelancers lost business this year). At the start of Covid-19, I even surveyed 1400 freelancers and found 2/5 were considering leaving freelancing forever.
I'm also incredibly grateful to have a supportive mentor in Matt Brown who has helped me grow immensely as a marketer and a leader. As we grow our team, I want to hire people who we can learn from and evolve as a marketing unit.
Major wins at work
Improved my marketing ops skills (email marketing ops, fixing analytics issues, handling our CMS Webflow)
Successfully doubled signups from SEO, profitably
Made some good hiring choices
Enrolled in Reforge Growth Series and evolved my perspective on growth.
Got on "second opinion" calls with a lot of experts
Big learnings:
Focus on one thing – the big rock, the frog of the day, the one thing every week that will move the company forward. Checking off small tasks and doing routine work all week won't make you productive, but completing those big projects will.
It's all about the mindset. It's all internal – within you. You can look at a team meeting as a "weekly chore" or as an "opportunity to discover breakthrough ideas" or "the only team bonding time in the whole week".
ALWAYS plan my day ahead, to stay sane.
Don't let micro-stresses burn me out.
Work always seems stressful and quite a lot, until you actually figure it out and start working on it. Then it gets done in half the time.
To cap it off, I'd like to say that A LOT of people helped me deliver good results this year. Thank you so much!
Health – home workouts, correct postures, bad diet
"I started working 1:1 with an athlete"
Since I knew I'll be working out from home for a long period of time, I hired a remote personal trainer to help me correct my postures and work on my strength, conditioning and mobility. Nitish is a professional sprinter and he's helping me train like a real athlete.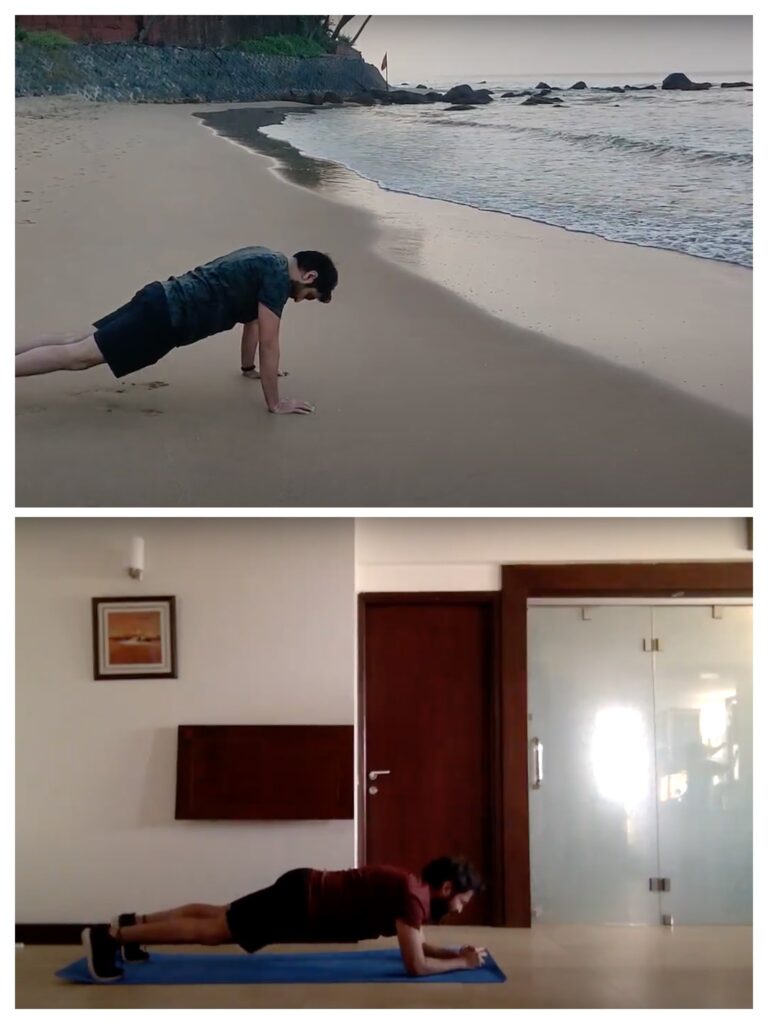 Even though I'm not in my greatest shape, I learnt a ton working 1:1 with an athlete and learning from him about nutrition, routines and discipline. This resulted in me working out for 140 days in 2020.
I'm now doing 5 minute planks and 2-3x more pushups than a year ago. I want to continue with this progress in 2021.
In terms of diet and nutrition, I failed myself with no real discipline. I developed some bad eating habits and I'd really like to get rid of them in 2021.
I was also really bad at managing my stress and emotions.
Big fitness learnings
KNOW which muscle will get engaged in an exercise and then FEEL that muscle engaging when exercising. If you can't feel it, you're doing it wrong.
Keep that belly tucked in when exercising (via diaphragmatic breathing)
Do active recovery stretches the days I can't work out to prevent my muscles from tightening
To stay fit, exercise regularly. To lose weight and that "paunch", maintain the right diet.
Being fit is not about a specific hour of the day or a day in a week. It's a state of mind that stays with you whenever you are – all the time. Be it festive seasons, vacations or people coming over at home. The perfect place to workout is exactly where you are as you're reading this
ALWAYS work out in the morning. If you don't work out in the morning, there's a 50% chance you'll end up not working out that day. Evenings are too packed and something or the other always comes up.
Build a daily at-home practice. That practice can be active recovery stretches or 50 pushups or surya namaskar every morning after I wake up.
Drink lots of water. Use my fitness band to set reminders to drink water every hour.
Work always takes over health priorities. Don't let this be true in 2021!
Use habit stacking to successfully implement healthy living practices.
Also, these 5 Instagram accounts really motivated me all year to improve my fitness – Rishabh Telang, Coach Urmi, London Fitness Guy, Yasmin Karachiwala & Mind Body Green. Follow them!
Relationship – Zoom wedding, remote socialising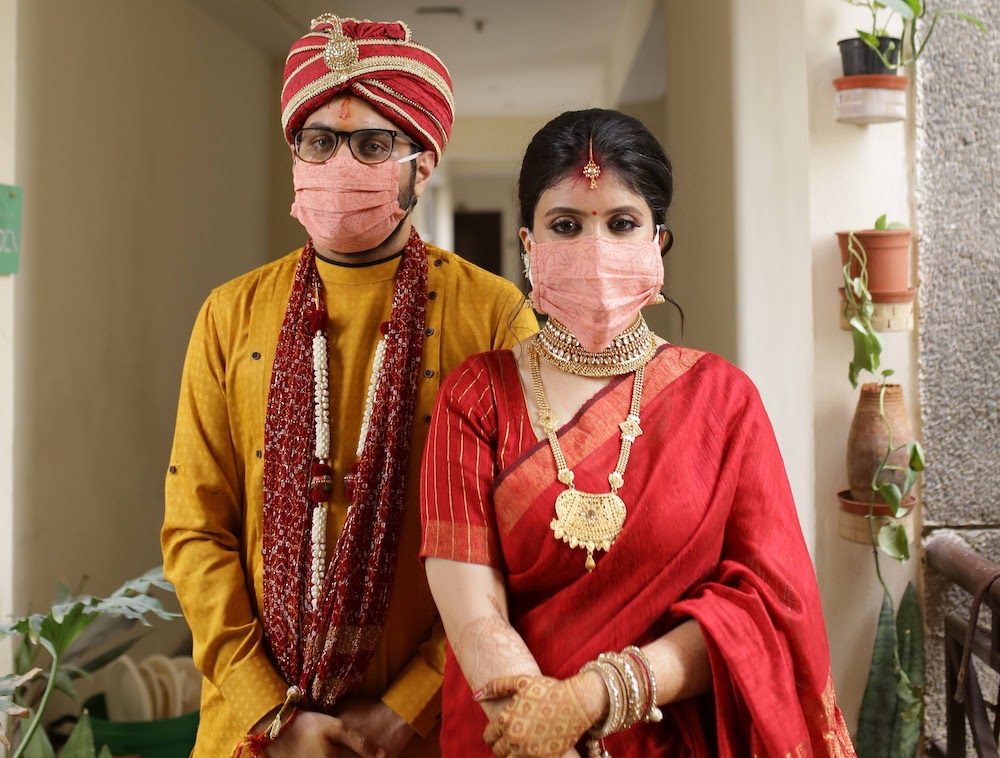 I got married in 2020! We had major change of plans due to Covid-19 but it eventually turned out more memorable. We were originally planning to do a destination wedding, but ended up doing a very small intimate wedding where all friends and family attended it via Zoom. We pulled off the wedding in a week and it was 100% waste free (more details here).
My top 5 questions
If you know me, I'm a sucker for good questions. Asking the right questions have unlocked some of the world's greatest ideas. Here are some good questions I encountered this year:
What would I do/have/be if I had $10 million? What's my real TMI (target monthly income)?
What can I work on today that will continue working for me years from now?
If someone could only see my actions and not hear my words, what would they say are my priorities?
What would 10-year-old me say? What would 80-year-old me say?
How can I work smarter in my career to have a lasting impact?
My top 5 quotes
For some weird reason, good "quotes" really motivate/inspire me and "Inspiration is a productivity-multiplier, but it's perishable—so act quickly." I've even pasted a couple of them at my work station. Here are my favorite quotes from this year:
Never miss twice.
Good habits make time your ally, bad habits make time your enemy.
Every action you take is a vote for the type of person you wish to become.
The price of trying to make everyone else happy is making yourself miserable.
Money doesn't buy happiness – it buys freedom.
Top 5 pieces of content I created in 2020
"So… what plans for 2021?"
Let's take a look at my Year-in-Review themes from the last 5 years.
2016 was the Year of Writing
I've come a long away – personally, professionally, mentally, spiritually & physically. I've learnt to be extremely protective of my time and realised the importance of good habits in my life.
One of the most interesting books I read this year was Atomic Habits by James Clear and I'm hooked to James's approach to sustaining habits and routines. One of his ideas is to not get demotivated if you break your habit streak and miss a day. Focus on never missing twice.
That's why 2020 will be the Year of Never Missing Twice.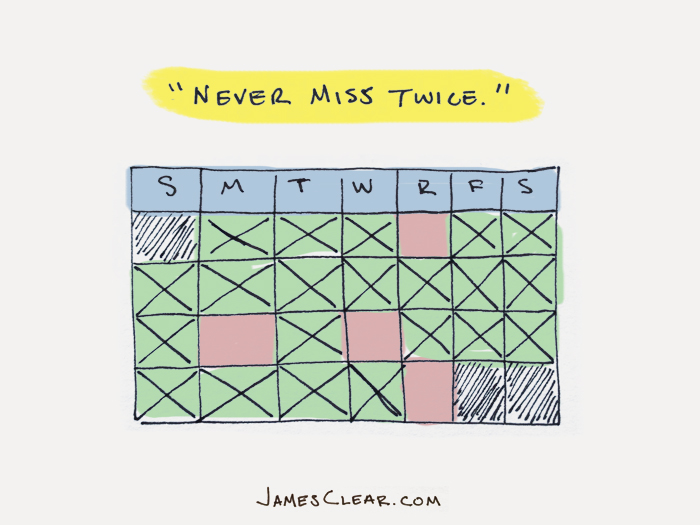 Some 2021 goals
Build an audience by blogging and podcasting regularly while the momentum is there. Use my current job and consulting to finance this project but find a way to monetise it on it's own.
Learn to become a better athlete.
Trust myself more. Back my abilities, strategic thinking, past successes (& failures).
Schedule my day as much as possible (otherwise it gets wasted responding reactively).
Always under-eat.
Reduce my number of commitments.
Learn to cook more quick, easy and healthy meals.
Build a no-code app.
To sum it up, in 2021, I'd like to have an "entrepreneur's mind, athlete's body and an artist's soul".
Here's a cover of Times Like These by Foo Fighters which beautifully encapsulates 2020.
"It's times like these you learn to live again

It's times like these you give and give again

It's times like these you learn to love again"
Apply to be a subscriber to the world's only newsletter for remote marketing teams. I've been running it for 4 years now and I craft each newsletter edition with a lot of love, sweat and tears (okay this is an exaggeration).

That's one of the reasons why I vet every single person who signs up and decide who's eligible to be part of the newsletter. It's 100% free.