Last updated: Jan 6, 2020
One of the ways I stay updated on marketing trends is through newsletters. Every year, new strategies are discovered, new roles are defined, new concepts surface & some old ideas die. And I'd like to aware of it to keep a general view of the broad marketing landscape every year.
I started subscribing to a bunch of newsletter about 5 years ago and realised it was just too much content to consume. Subscribing to them wasn't serving any purpose for me as I was just bookmarking & starring my newsletter emails, never reading them.
That's when I decided that I only have the bandwidth to go through 5-6 newsletters at a time, which is how the below list got created. Every couple of months, I keep refining this list of newsletters to see which one has delivered most value for me over years.
Roughly, here's my selection process:
Been a subscriber for > 1 year
Look forward to reading them at least twice a month. For example, if I starred those emails, I will make the effort to go back and read them.
Profited personally/professionally out of them
Sent every Friday, this is one of my most awaited reads. It covers everything from marketing, startups, new tools, great books to read, philosophical articles, latest development trends… basically the top posts of the week on Hacker News, but curated masterfully.
This is the community that introduced me to inbound marketing in the early days and they've been delivering value to me consistently ever since. Most of the content here is very tactical & hands-on. For example, a new <marketing tactic> or how to scale that <marketing tactic>.
Buffer is a business that generates $20 million+ annually and they have a pretty solid brand. This newsletter is basically a 100% transparent look into how they're running their marketing team. They share things like their marketing budget break-down, salaries, management structure, new strategy implementation & results – it's astonishing and admirable how transparent this company is.
Great, I mean, GREAT reads related to leadership – strategy, hiring, operations, networking. Very useful for CxO level marketing executives.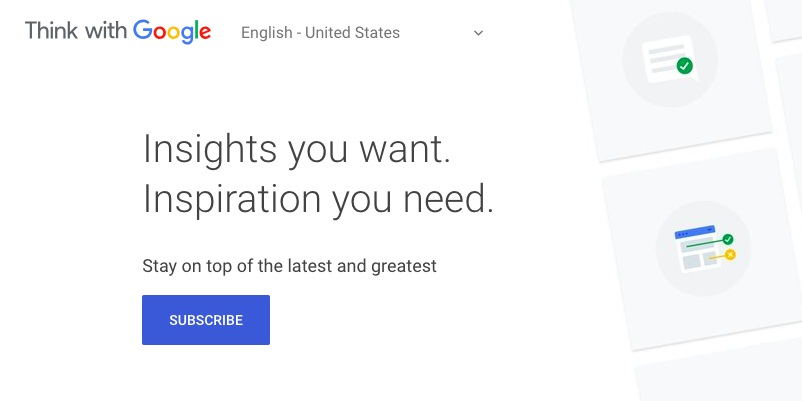 This is an excellent newsletter to get you thinking about digital marketing over the long term. Curated by the lovely folks at Google. Here's one of their latest pieces.
I find it very valuable to understand the different kinds of marketing roles companies are hiring for and these job notifications have become an unusual source on marketing trends for me.
This is my own newsletter where I about marketing teams operating without an office. I've been running this newsletter for 3 years now and here's what some of the subscribers say about the newsletter:
My long term mission is to make every co-located marketing team, location independent. If you're curious about marketing teams without an office, you should subscribe to it.
Other Newsletters in Consideration
Should I add to this list? Comment below.